It's finally set up! Took about 2 weeks to get myself organised but I'm pleased with the result. I'm sure there will be plenty of adjustments to make as the plants grow in, I had absolutely no plan in mind when I started the hardscape or planting, which is really unlike me!
Please forgive the quality of the pictures I've used my phone on all of these and it doesn't get the exposure right. I'll try to get out my point-and-shoot later this week for better ones.
Hardscape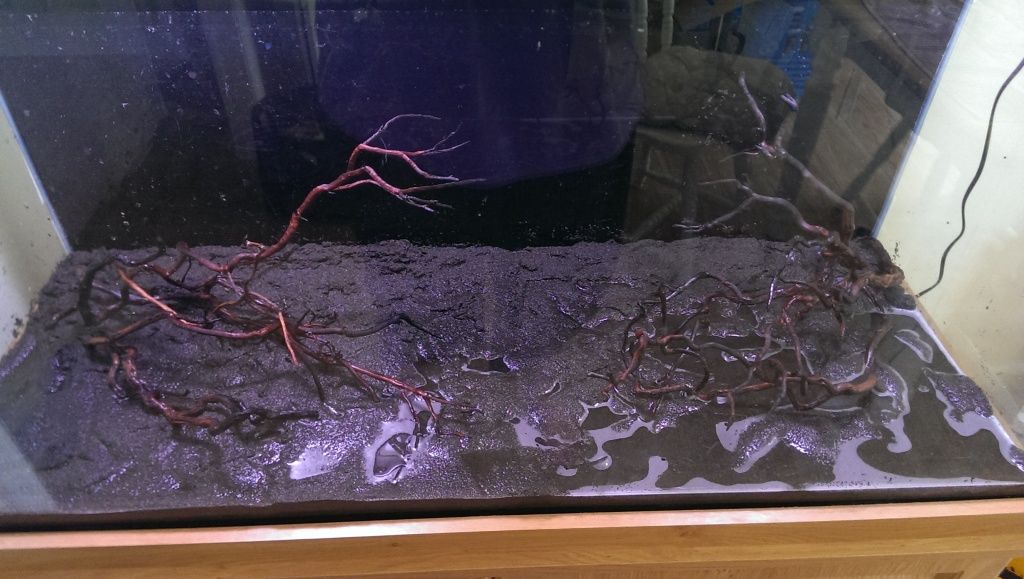 I must show off my improvised lighting system, since the light unit didn't arrive until Monday. I should point out that the light on the right is held on with masking tape as the bracket for it is broken and is the reason I bought the light on the left haha - lucky! The problem is I got kind of used to the light it gave off and I like it better than the lighting I bought!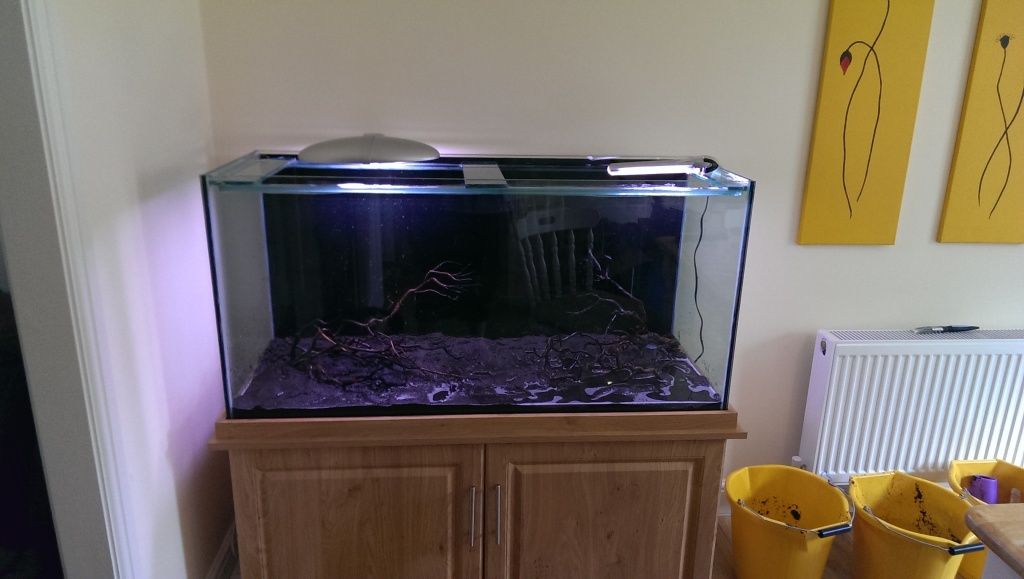 So the end product with old lighting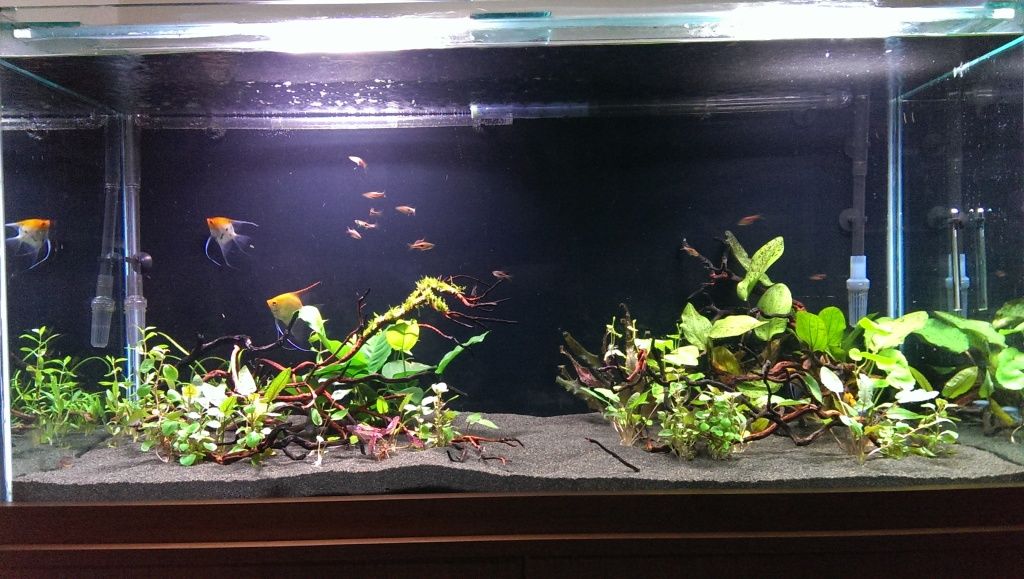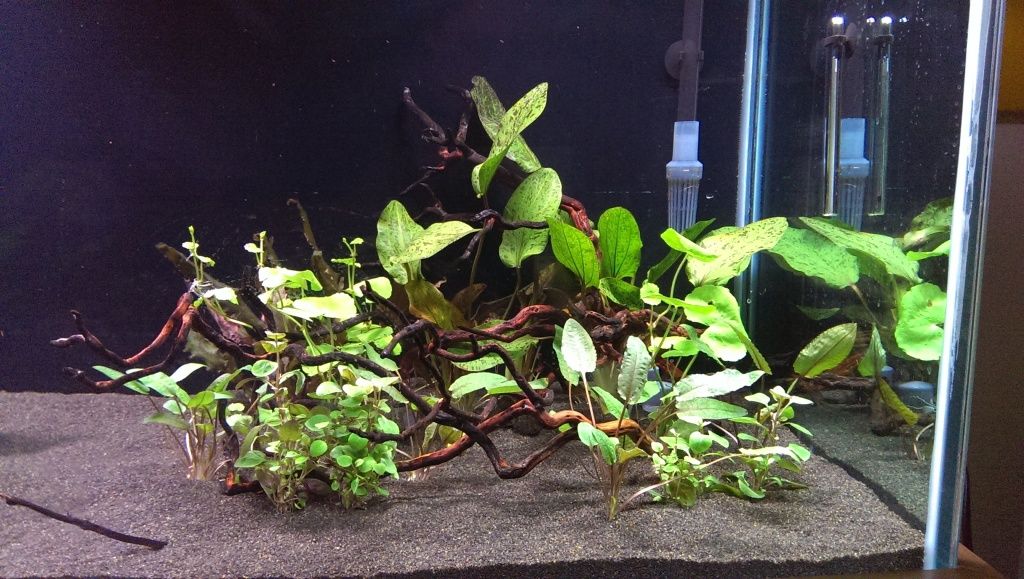 Now with the new lights, in situ
The glass is dirty, water too low - not a good look but tank shot with new lights - it's not really accurate as it's over exposed but there ya go...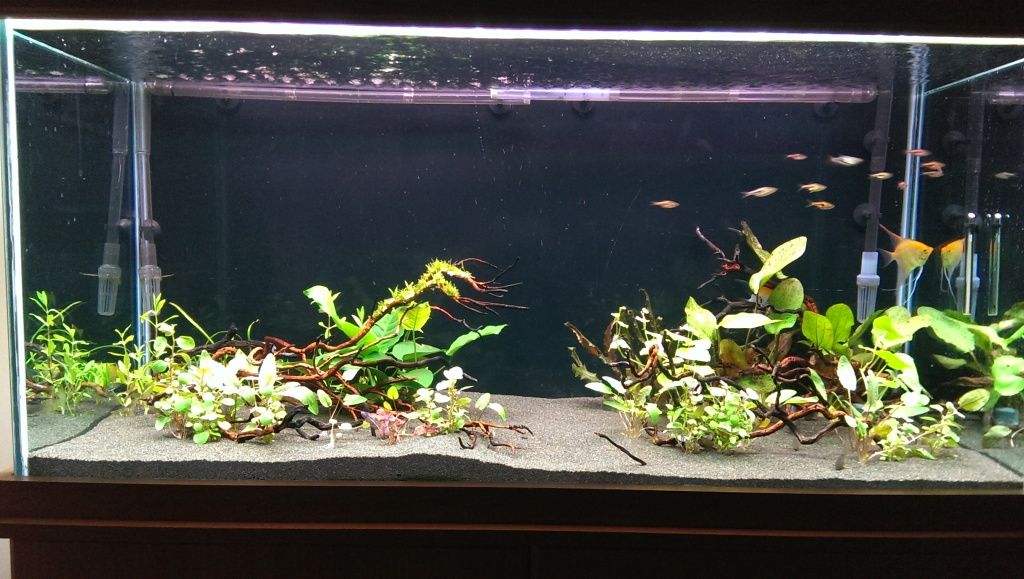 The crypts are already melting and the dwarf l
obelia cardinalis has a couple of leaves looking nasty but hopefully it'll behave itself. Check out the size of the anubias and echinodorus! So pleased with them both - I hope they don't melt.
Some random shots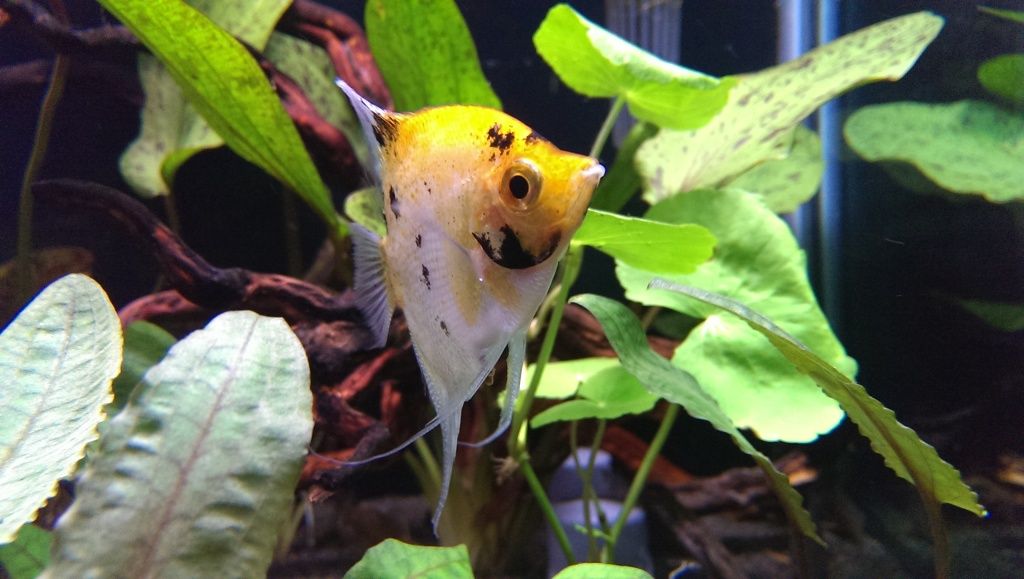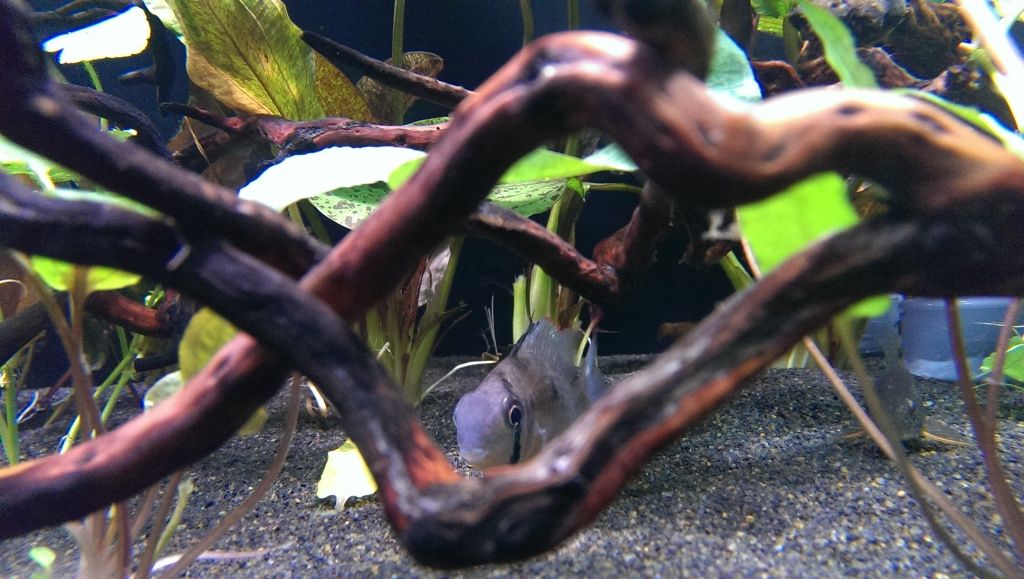 Oh! My new discovery, don't tell me this is something everyone does. Filter intake on the end of the pipe for refilling - genius!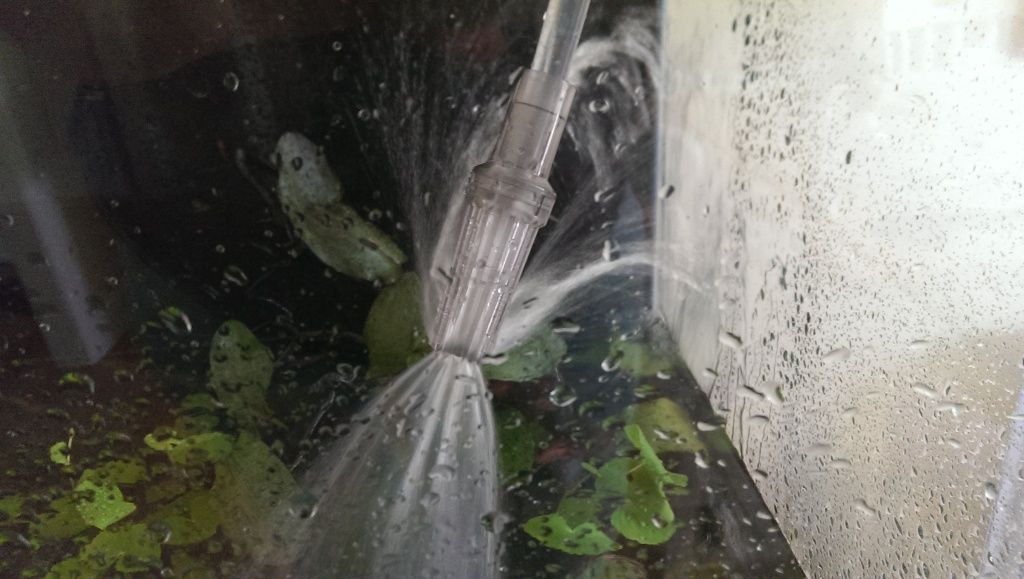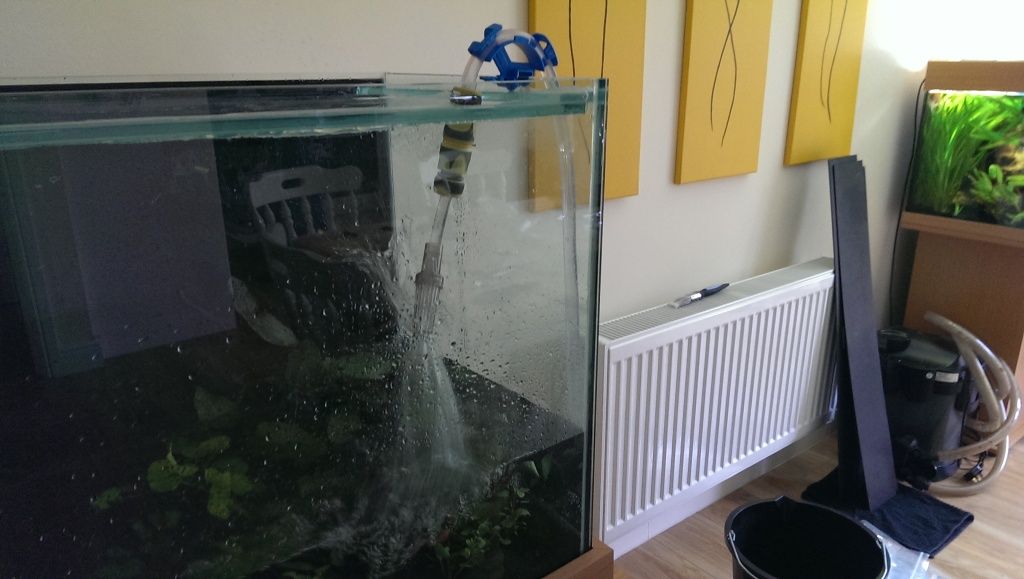 Oh and I've obviously come up with a "name" for the tank as well
Sorry for the long post and stupid number of photos but hopefully you all expect it from me by now - wouldn't want to disappoint