I have a small house but have managed to persuade TOH that we needed to rehome the clown loach fraternity so bought a six foot 640 litre tank.
It weighs a lot, 248 kg -- tank and stand + 600 litres of water. Not too far off a [metric] tonne!
Here is the basic tank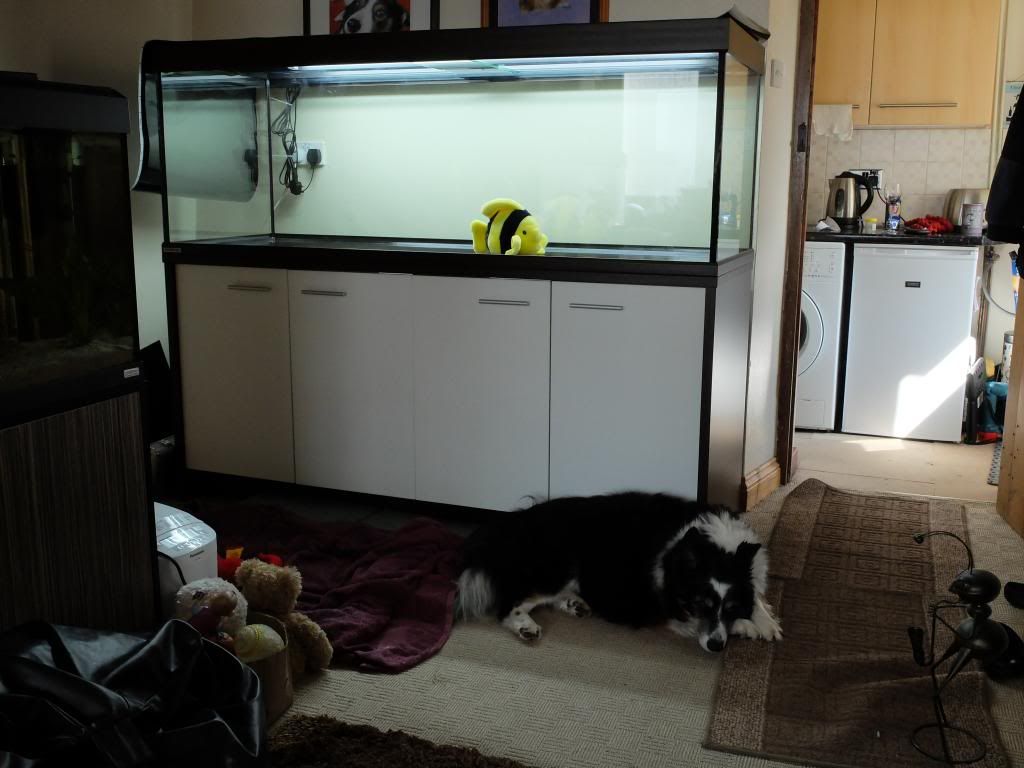 complete with aged Collie dog
And it's massive FX5 filter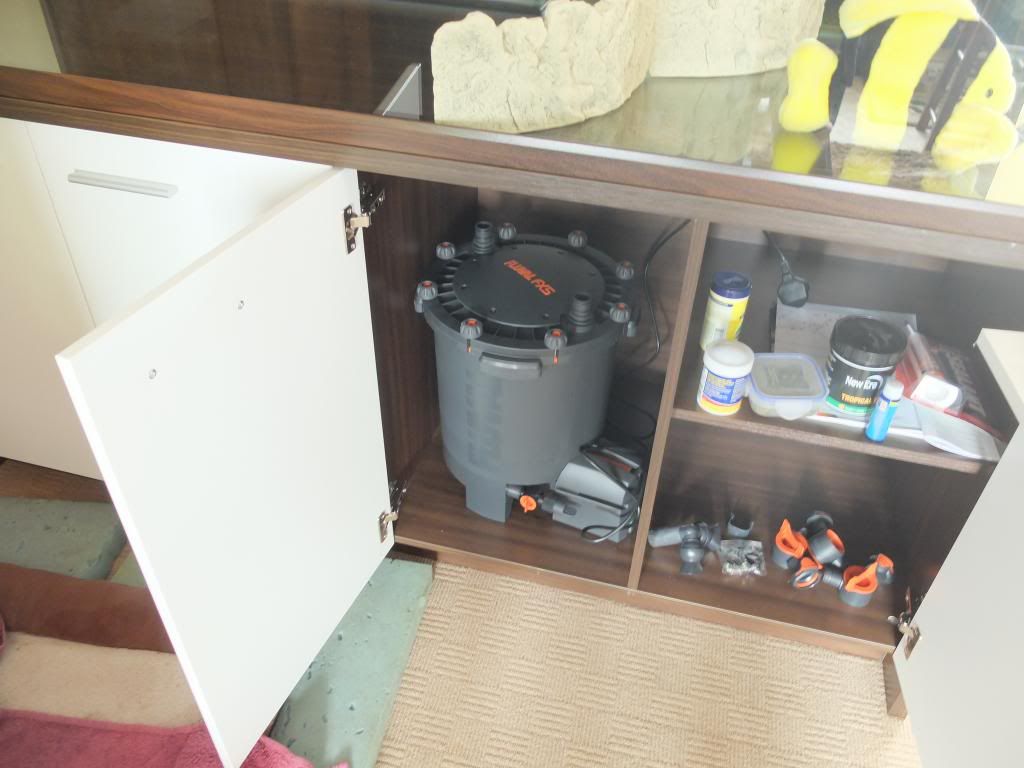 Then I fitted the black backing using Juwel Poster Fix; the picture had many reflections but you can see properly it in later pics. Note the fluffy, yellow, cuddly fish. Getting all the air bubbles out of the backing was a nightmare and took three attempts at placing the backing paper in position.
Here is the new tank in the place that the old one was in -- which is now on the left foreground. Once the the tank is running all the fish in the smaller tank and all the fish in the even smaller tank upstairs will go into the six-footer. Then we will get our living room back as all the furniture is crammed into one end (behind the camera) at the moment.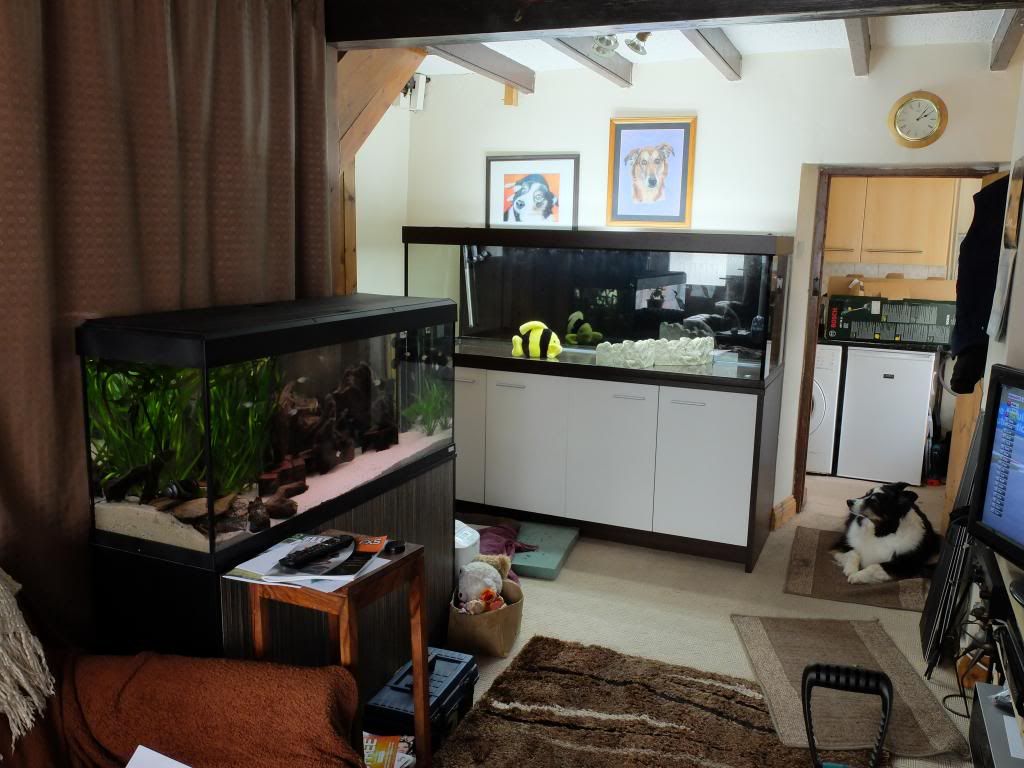 The new gravel is on the left of the tank. The dividers are made by Juwel and have also some small pieces of plastic strategically placed to prevent the gravel moving into the empty area which tomorrow will be filled with sand from the old tank. I couldn't decide -- gravel or sand -- so I'm going to try both!